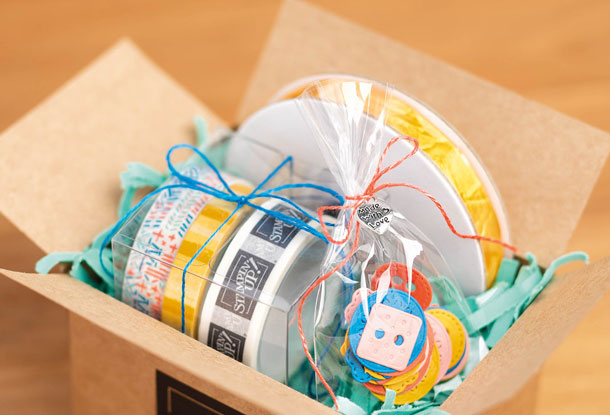 When my friend invited me to attend a Stampin' UP! get together at her house almost sixteen years ago now I was excited to see what it was all about.

I had always made my own cards for my friends and family and I was really impressed with the products and the stamp designs that I saw. I agreed to host a get together at my house and when my sister and I put our order together it ended up essentially being what is included in a Demonstrator Starter Kit.

When Jenn, my Demonstrator, suggested that I order the kit and take advantage of the Demonstrator Discount to build up my own stash of supplies it made a lot of sense. I never intended to start doing stamping workshops, but once my friends and family found out that I was doing workshops the word got out and my calendar started filling up.

I've been a Stampin' UP! Demonstrator for just over two years now and I love the flexibility of scheduling workshops on top of my full-time work schedule. I also love that it gives me the challenge to create beautiful projects for my hostesses and their guests based on their interests and abilities. A nice surprise was the opportunity I have to spend quality time stamping with my pre-teen daughter as she explores her creativity.

As I mentioned above, I never intended to become a Demonstrator - I just wanted the stuff! But once I got going I realized that I had the chance to share something I love doing with others and the benefits have been endless!